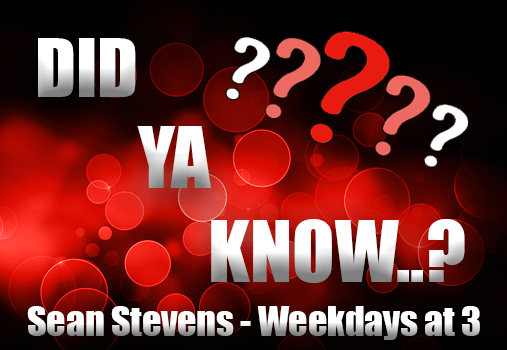 There's a million ways to write a hit song, and you'll get the scoop behind every one of them with BOB FM's "Did Ya Know…?"
You'll discover many amazing stories about some of your favorite songs.  It all happens at 3PM weekdays, hosted by Sean Stevens.
The "Did Ya Know…?" is sponsored this week by Watson Chevrolet – Now that's different!  That's…Watson Chevrolet!