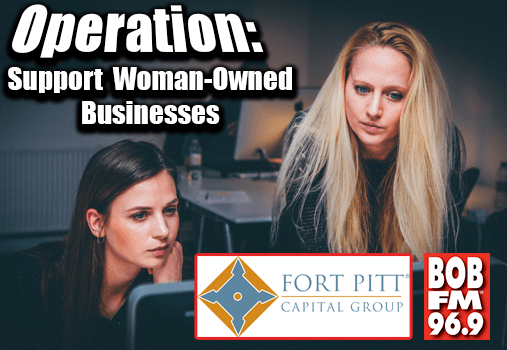 The month of October is National Women's Small Business month.  Are you or do you know a woman-owned business who has been impacted by the pandemic, and could use a little extra boost?
If so, BOB wants to hear from you.  Share the story below!
BOB FM is teaming up with Fort Pitt Capital Group for Operation: Support Women-Owned Businesses.
Each week, one winning business will be highlighted and receive:
-an on-air interview with BOB Jock Steve Rohan
-radio commercials on 96.9 BOB FM
-inclusion in our BOB FM Weekly "Support Group" Newsletter
-a posting on the BOB FM Facebook page
Brought to you by Fort Pitt Capital Group, where your future is our focus.