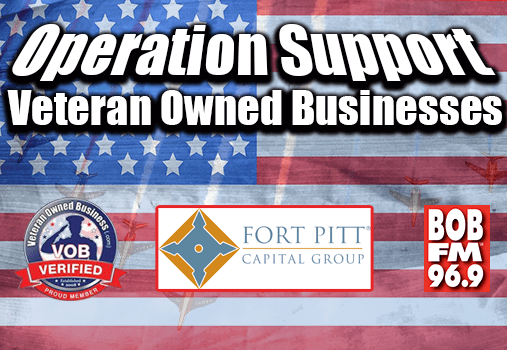 Pittsburgh has over 350 registered Veteran Owned Businesses.  Are you or do you know a veteran owned business who has been impacted by the pandemic, and could uses a little extra boost?  If so, BOB FM wants to hear from you and share your story!
BOB FM is teaming up with Fort Pitt Capital Group for Operation: Support Veteran Owned Businesses.
If you have or know a Veteran Owned Business, tell us about them below.
Each week, one winning business will receive:
-an on-air interview with BOB Jock Steve Rohan
-radio commercials on 96.9 BOB FM
-inclusion in our BOB FM Weekly "Support Group" Newsletter
-a posting on the BOB FM Facebook page
Help spread the word of your favorite locally owned business with 96.9 BOB FM!  Brought to you by
Fort Pitt Capital Group, where your future is our focus.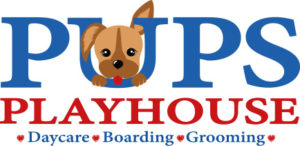 This week, 96.9 BOB FM is supporting Pups Playhouse in Wexford, PA.
Whether it is daycare, sleepovers, or grooming, your dog will feel right at home in their clean, safe, and secure fun-filled facility. With a newly renovated space and a staff of dog lovers, Pups Playhouse keeps dog's tails wagging with the perfect combination of recreation and relaxation.
For more information, visit their website at PupsPlayhousePGH.com