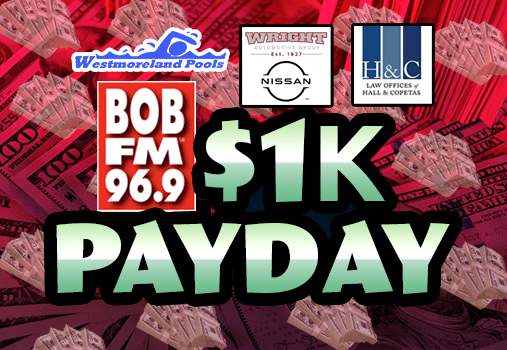 Listening to BOB play anything really pays off – with the $1K PAYDAY!  You have a shot at $1,000! Three chances to win every workday!
Listen to 96.9 BOB FM for the contest keyword around 8:10AM, 12:10PM and 4:10PM! Then enter it by clicking on the image below for a chance to win $1,000 in this nationwide contest!
Please read the Contest Rules.