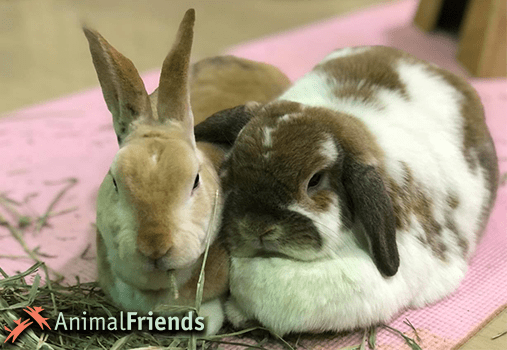 Meet the bonded buddies Pickles and Pooka! Pooka is a three-year-old Lop, Mini Bunny and Pickles is a seven-year-old Rex Bunny, and both are the Animal Friends Pets of the Week.
They are lovingly known as "Pookles" and are a bonded pair of rabbits who came to Animal Friends when their owner could no longer care for them. Pooka, the lop-eared bunny, is the shy one of the duo while Pickles is very curious and likes to explore his surroundings.
They are both happy bunnies who love to snuggle with each other, and when it's time for a snack or mealtime, they will let you know by running circles around your feet.
To learn more about or adopt Pickles and Pooka, visit their pages by clicking HERE. For all things Animal Friends, please visit ThinkingOutsideTheCage.org.