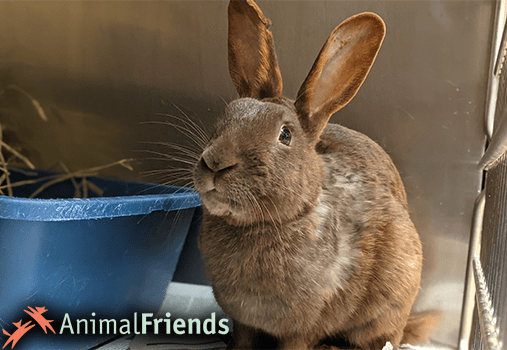 This energetic boy is Jupiter! He is a one-year-old Rex Bunny and the Animal Friends Pet of the Week!
Jupiter came to Animal Friends with another bunny after spending the first year of his life living outside and in poor conditions. When they first arrived, the two rabbits went to live in a foster home where they could begin to learn to trust people.
Jupiter is full of energy and loves to run around, jump, and explore his surroundings. He loves treats and is not afraid to ask for them – even if it is multiple times a day. Jupiter would do best in a home with an experienced rabbit owner.
To learn more about or adopt Jupiter, visit his page by clicking HERE. For all things Animal Friends, please visit ThinkingOutsideTheCage.org.