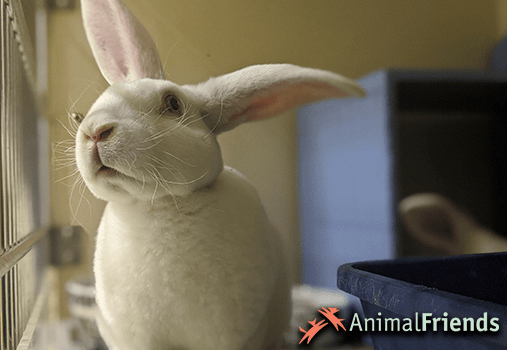 Say hello to Mellow! He is a seven-month-old Rex Bunny and the Animal Friends Pet of the Week!
Mellow was born in Animal Friends' care after his mother arrived and turned out to be pregnant! He is as laid back as his name implies, a real sweetheart who enjoys the companionship of other rabbits and humans. He is also inquisitive, playful, and will surely bring a much-needed smile to your face with his antics.
To learn more about or adopt Mellow, visit his page by clicking HERE. For all things Animal Friends, please visit ThinkingOutsideTheCage.org.