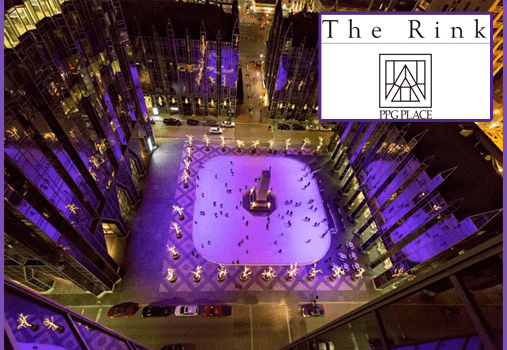 Lace up your skates at the coolest place in the City!  Celebrate the 20th Anniversary Season at The Rink at PPG Place – Your Downtown Winter Playground!
Slide and glide in a spectacular one-of-a-kind outdoor setting!  There's MORE SKATES! MORE ICE!  And SAFETY-FIRST FUN for all ages!  Create special memories and enjoy special discounts on Tuesday family nights and Wednesday student nights!
Open daily and holidays through February 28th!  Reserve online individual and group tickets!  Visit The Rink page at PPGPlace.com…Your hot ticket to be cool!