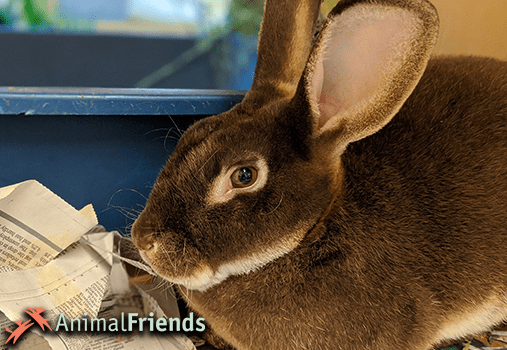 Meet Matthew McConahay! This handsome young rabbit is a 0.7-year-old Rex Bunny and is the Animal Friends Pet of the Week!
Matthew McConahay came to Animal Friends as an owner surrender. The owner had too many rabbits and was unable to care for them anymore. When he first came to Animal Friends, he was a little nervous with handling, but he has started to become more social.
To learn more about or adopt Matthew McConahay, visit his page by clicking HERE. For all things Animal Friends, please visit www.ThinkingOutsidetheCage.org.
The Animal Friends Pet of the Week is sponsored by Bella Construction & Development Inc. – Make Your Roof a Bella Roof.