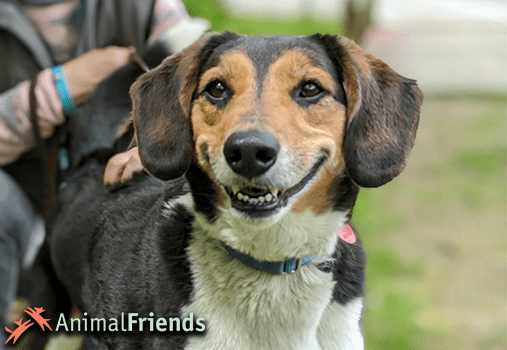 Say hi to our old friend Pal! He is an eight-year-old Beagle mix and this week's Animal Friends Pet of the Week!
Pal came back to Animal Friends after his owner passed away. Don't let his age fool you, he is young at heart and loves to run, play fetch, and even enjoys some agility! This shy guy would love to get to know his potential adopters with a few visits first so he can feel more comfortable.
But once he has found his friends, Pal is a great snuggler and loves to give lots of kisses! Pal would prefer to be the only dog in an adult-only home, but that's only because he wants all the love for himself.
To learn more about or adopt Pal, visit his page by clicking HERE. For all things Animal Friends, please visit ThinkingOutsideTheCage.org.
Animal Friends Pet of the Week is sponsored by Bella Construction & Development Inc. – Make Your Roof a Bella Roof.