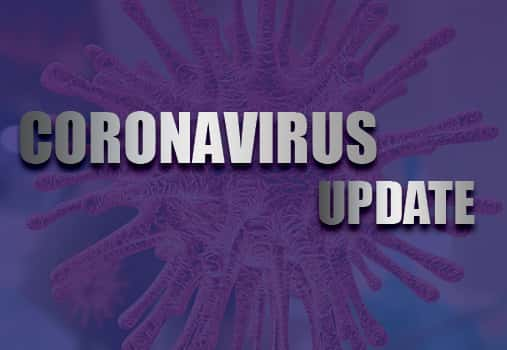 The Coronavirus (COVID-19) is a worldwide concern, and many steps are being done to help stop the spread in our nation.  Below is useful information, as well as the latest local news for the virus.  Please check back for recent updates.
How To Protect Yourself / What To Do If You Are Sick
Pittsburgh Cares – How You Can Help
Symptoms that may appear 2-14 days after exposure:
Fever or chills
Cough
Shortness of breath or difficulty breathing
Fatigue
Muscle or body aches
Headache
New loss of taste or smell
Sore throat
Congestion or runny nose
Nausea or vomiting
Diarrhea
When to seek medical attention:*
Trouble breathing
Persistent pain or pressure in the chest
New confusion
Inability to wake or stay awake
Bluish lips or face
*the above list does not include everything.  Please consult your medical provider for any other symptoms that are severe or concerning.
Latest News
Schools get state guidance about handling COVID-19 outbreaks
Some owners in Pennsylvania plan to expand capacity despite mandate
5 more COVID-19 related deaths reported in Allegheny Co., some dating back 2 weeks
More than 97,000 kids tested positive for virus in last 2 weeks of July
Of the total number of reported infections in PA, health officials said 77% have recovered
Certain Pitt students to self-test for COVID-19
REOPENING SCHOOLS: These Western Pa. school districts have reopening plans
Please also follow us on BOB FM Pittsburgh Facebook for the latest breaking news.
Positive News – Check BOB's Thinking Positive for Local Good News
Seniors Recreate Iconic Movie Posters For Calendar That's Raising Thousands For Alzheimer's – And They're Amazing
Seniors Recreate Iconic Movie Posters For Calendar That's Raising Thousands For Alzheimer's – And They're Amazing
Sewickley Academy student among five in the country named National Student Poets
Local grandmother returns home after 4-month battle with COVID-19
Teen Abandoned at Birth Now Raises Money to Give Senior Dogs the Love She Found With a Forever Home
High school sweethearts reunited after 116 days apart due to COVID-19