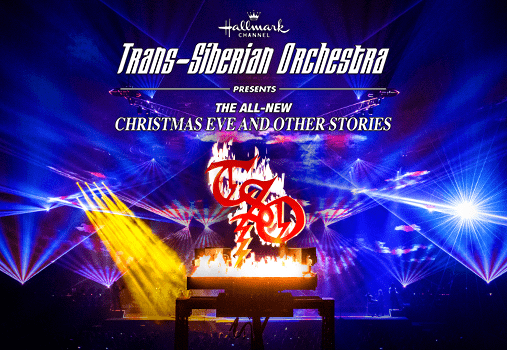 BOB FM, WQED TV, Columbia Gas of Pennsylvania, and Live Nation are proud to welcome TSO when they return to Pittsburgh for their 2019 North American tour 'Christmas Eve And Other Stories' presented by Hallmark Channel! PPG Paints Arena will host two spectacular shows on Sunday, December 22nd at 3:30 pm and 8:00 pm.  Tickets for both shows are on sale NOW with a portion of the proceeds benefiting WQED TV and Dollar Energy Fund, courtesy of TSO and BOB FM.
"Christmas Eve and Other Stories" is based on the triple-platinum album of the same name and follows a story by TSO's late founder/composer/lyricist Paul O'Neill. In keeping with the classic line "If You Want To Arrange It, This World You Can Change It," the story is set on Christmas Eve when a young angel is sent to Earth to bring back what is best representative of humanity. Following favorite TSO themes of "strangers helping strangers" and "the kindness of others," "Christmas Eve & Other Stories" takes listeners all over the world to help reunite a young girl with her distraught father.
Listen to our interview with TSO Guitarist, Joel Hoekstra:
Tickets are on sale NOW at TicketMaster.com or LiveNation.com.