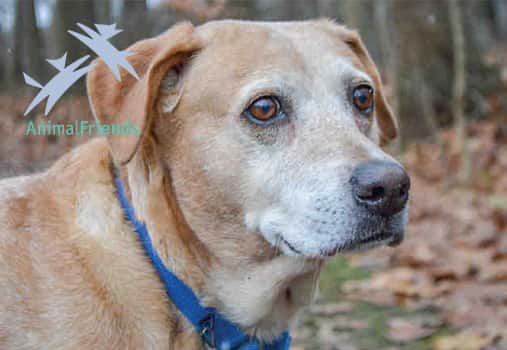 Say hello to Sandy Lee!  She is a 9 year old Lab/Retriever mix full of spunk, and ready to join a home like yours!  Sandy Lee is looking for an adult-only home, and may be able to live with other dogs.
She is very sweet, but has a sassy side.  Sandy Lee can be fearful in new situations, and she would do best in a calmer home.  She comes from a family with previous dog experience.
Sandy Lee LOVES belly rubs and butt scratches!  She is also a big fan of squeaky toys.  Don't let her age fool you – she's an active girl!
If you would like to adopt Sandy Lee, check out her page HERE.  For all pets looking for a home, go to ThinkingOutsideTheCage.org.