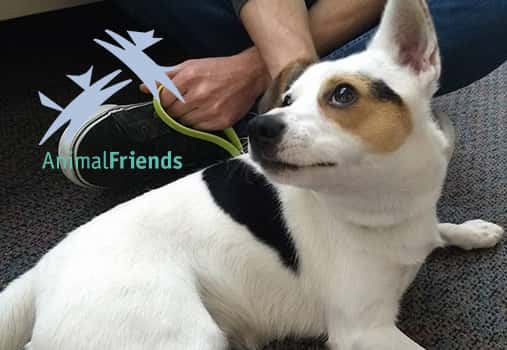 Get to know one pup that is full of energy!  Meet Rascal, our Animal Friends' Pet of the Week.  Rascal is a one-year old Jack Russell mix, and he's looking for a home.
Rascal is very energetic and active.  At such a young age, he is looking for a home that with provide him with lots of mental stimulation.  He loves attention, and above all, loves to play!
Rascal is great with kids, and can even live with pets!  Once given enough love, Rascal will be one of the most fun pups to have in your home.  In the time he was in the studios, he already warmed up to the attention and loves to be petted.
If you would like to adopt Rascal, check out his page HERE.  For all things Animal Friends, visit ThinkingOutsideTheCage.org.