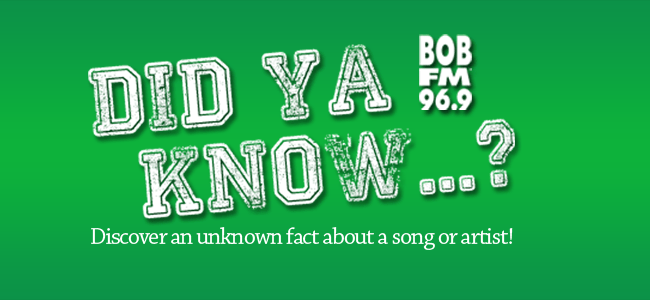 Have you ever wondered "Who's that song about?" or "What's does that lyric mean?"
If you have been plagued by those types of questions, tune in every weekday at 3 pm when Sean Stevens asks "Did Ya Know…?" He'll tell you an unknown fact about a song or artist then play that song.
"Did Ya Know…?" is sponsored by Dunkin' Donuts.  Dunkin' Go2s are HERE.  Double deals on breakfast sandwiches, made for go-getters.  America runs on Dunkin'.