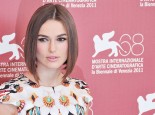 Director John Carney, who directed Begin Again slams Keira Knightley's acting chops. In an interview with The Independent, the director calls Knightley "disenchanting" saying he would never hire a supermodel again. ...Read more
Share on:
Facebook
|
Twitter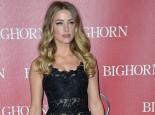 Amber Heard is under scrutiny as claims of her blackmailing Johnny Depp has surfaced. "In case you missed it, comedian Doug Stanhope penned a column that was posted on The Wrap Sunday where he voiced his support for his friend Johnny." Heard's lawyer denounces the accusations against his client, saying that "allegations against Ms. Heard are absolutely and unequivocally false." ...Read more
Share on:
Facebook
|
Twitter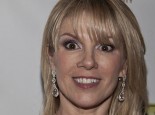 Bethenny Frankel and Ramona Singer from The Real Housewives of New York City had quite the eventful Memorial Day weekend. Frankel and Singer celebrated the holiday in the Hamptons with friends. " Frankel took to Snapchat to show off her the events from her relaxing weekend away, where she posted videos and pictures of her grilling, lounging by the pool and even her new tricked-out Ford Bronco." ...Read more
Bob's Spotlight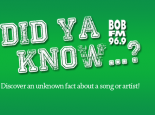 Share on:
Facebook
|
Twitter
Join us every Thursday from Noon to 1!

Roger Daltrey says that making Tommy, the 1975 cinematic adaptation of the Who's like-titled rock opera, was a turning point in his life for a surprising reason. "When we filmed it, we worked with lots and lots of extremely disabled people in some of the scenes, and some of them… ...Read more
Share on:
Facebook
|
Twitter

Gwen Stefani's new video for "Misery" is like Miss Havisham from Great Expectations meets Bushwick, Brooklyn, as Stefani poses demurely in couture gowns throughout an abandoned warehouse. She's clearly been sitting pretty in this loft space for so long she has no clue how to get out, so she takes the stairs and… ...Read more
Share on:
Facebook
|
Twitter

"We're not a supergroup," says Tom Morello. "We're an elite task force of revolutionary musicians determined to confront this mountain of election year bullshit, and confront it head-on with Marshall stacks blazing." ...Read more