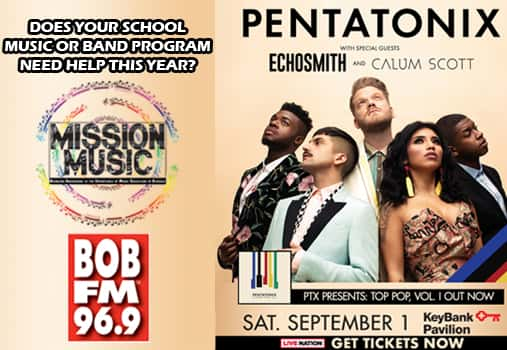 The end of summer is also the beginning of the school year, and many music and band programs are already back at it for the upcoming school year!
BOB FM's Mission Music is a charitable initiative created for listeners to understand the importance of music education in schools.  With that, we've partnered with Live Nation and Pentatonix to help.
Does your school's music or band program, grades 6th-12th need help this year?  Tell us below what you need for your department.  Does your school need band uniforms, instruments, or even money towards a once in a lifetime chorus or band trip?  Your school could receive a donation towards your goal, let us know below!
Sponsored by: Live Nation and Pentatonix, coming to KeyBank Pavilion Saturday, September 1st – Tickets on sale now!
Check out Mission Music for more info!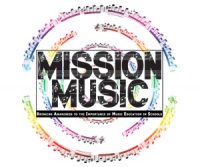 **Disclaimer: You must be a faculty member with your school's band or music program to officially enter.  If you are not, please share or forward this to your school choir, band, or music program director or your music/band booster associations to enter.  Please read the Contest Rules.**